Technology drives today's market and there is no doubt about it. From Artificial Intelligence to electrical vehicles, cryptocurrencies, medical research and what not, tremendous innovation has been seen in every sector over the past few years.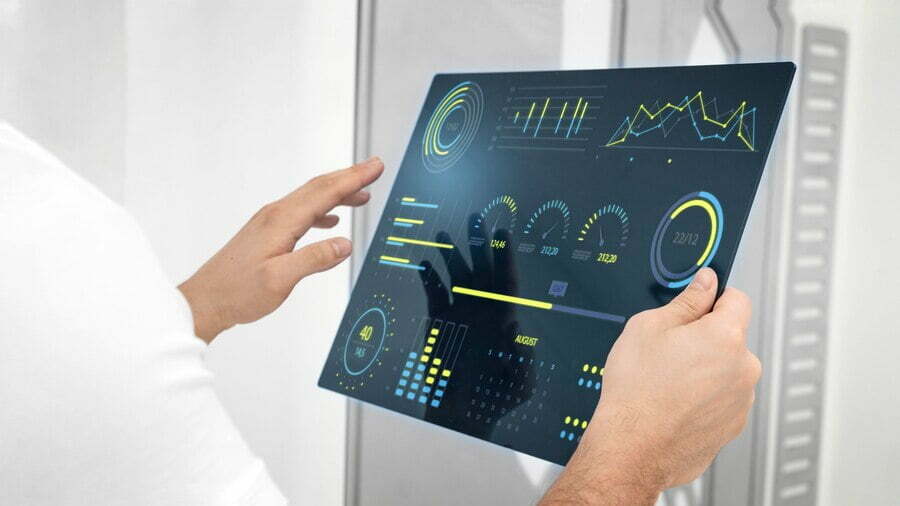 While the whole market is going through digital transformation in one way or another, the Covid-19 Pandemic has severely impacted its pace. Many new technologies have emerged as a result of the Pandemic. Whereas many ongoing projects took a back seat due to shifts in priorities.
The year 2022 will witness some great transformation in the tech world that will have a huge impact on nearly every business sector and the world overall. Let's take a closer look at the emerging technology trends in 2022.
Top 14 Emerging Technology Trends To Watch In 2022
Artificial Intelligence: Artificial Intelligence is a branch of computer science that deals with building smart machines which can perform human-like operations. This emerging technology has a significant impact on every business sector. The global Artificial Intelligence market is expected to grow more than $100 trillion in equity market capitalization by 2030. Other related emerging technologies include mobile-connected devices ($8T), the internet of things ($4.6T), and cloud computing ($10T).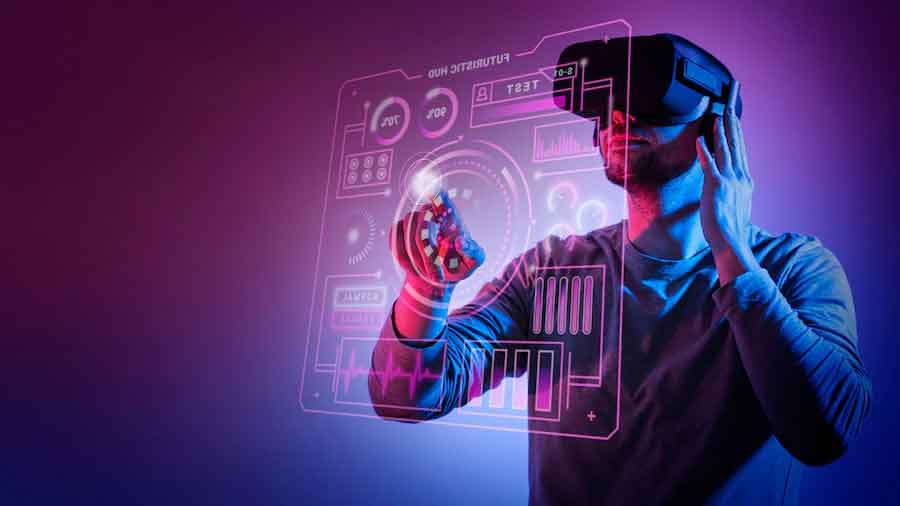 Digital Consumer: With everything turning online, digital consumers are increasing at a rapid rate. By 2030, the users are expected to spend 52% of their free time online and 48% offline. To keep up with this pace, trillions of dollars are spent on e-commerce nowadays. The overall digital market is expected to expand at an 18% compound annual rate, from $1.8 trillion today to $4.1 trillion in 2026, during the next five years.
Digital Wallets: Digital Wallet Users are expected to exceed $4.4 billion by 2025. This transformation is a combined result of the Covid-19 pandemic and superior user experiences. Thanks to all the new technologies. This market is expected to grow at an annual rate of 78% globally, from $1.1 to $20 trillion, during the next five years.
Public Blockchains: Public Blockchains is an encrypted database model which enables anyone and everyone to join and contribute to the network. It enables the ownership of digital assets such as cryptocurrencies. The annual global spending on blockchain solutions is expected to reach $11.7 billion through 2022 from $1.5 billion in 2019, representing a five-year compound annual growth rate of 73.2%.
Electric Vehicles: Electric Vehicle isn't a future technology anymore. It is the technology of today. As the prices of electric vehicles are declining, they are getting more and more popular, creating a huge demand in the market. The Electric Vehicle sales are expected to grow at a 53% annual rate, from $4.8 million in 2021 to $40 million units in 2026.
Gene Editing: The Covid-19 pandemic has immensely impacted the genome editing market as the priorities shifted to create vaccines to combat COVID-19. The market size is expected to grow at a compound annual growth rate of 18.4%, from $5.19 billion in 2021 to $16.98 billion by 2028.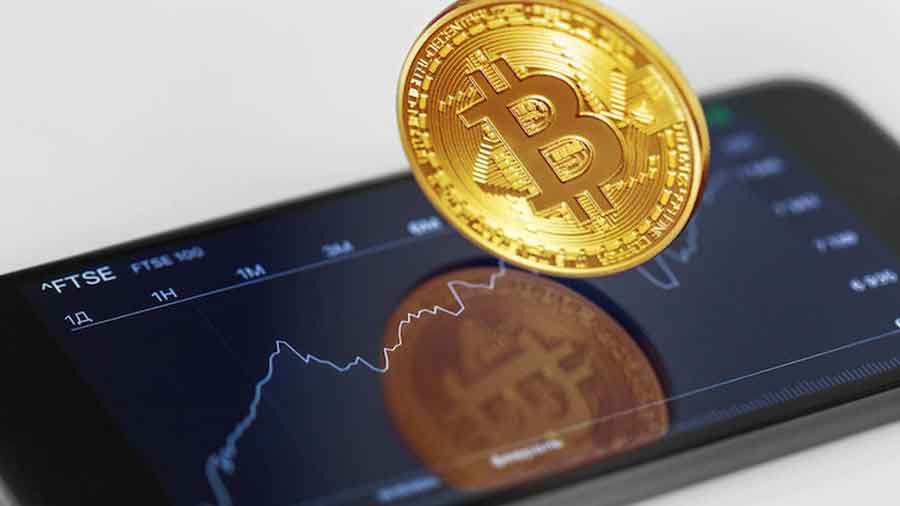 Bitcoin: After falling below $33,000, bitcoin has risen to nearly 70% since the start of 2021, increasing the entire crypto market to a combined $2 trillion in value. 2022 is predicted to be a good year for bitcoin and a good time to invest to ride that wave.
Orbital Aerospace: The orbital aerospace sector is also back on track post 2020 pandemic situation. The spacecraft market is anticipated to grow at a compound annual growth rate of over 8% during the forecast period (2021–2026).
Printing and Robotics: The robotics industry is expected to grow 175% over the next nine years. The latest advancements in Robotics can generate more than $10 trillion in equity capitalizations by 2030. It includes emerging technologies like 3D printing ($1.1T), Robotics ($8.6T), and reusable rockets ($500B).
Autonomous Logistics: The growth in autonomous delivery vehicles predicts a bright future for Autonomous Logistics in 2022. The global market for Autonomous Vehicles is estimated to grow at a compound annual growth rate of 60.6%, from 6.1 thousand Units in the year 2020 to 110.1 thousand Units by 2026.
Ethereum and DeFi: Just like Bitcoin, 2022 is predicted to be a great year to invest in Ethereum too. It is expected to jump - up to $6,000 by the end of 2022, especially due to the ETH 2.0 upgrade. DeFi is also expected to make come back into the spotlight again as it did in 2020.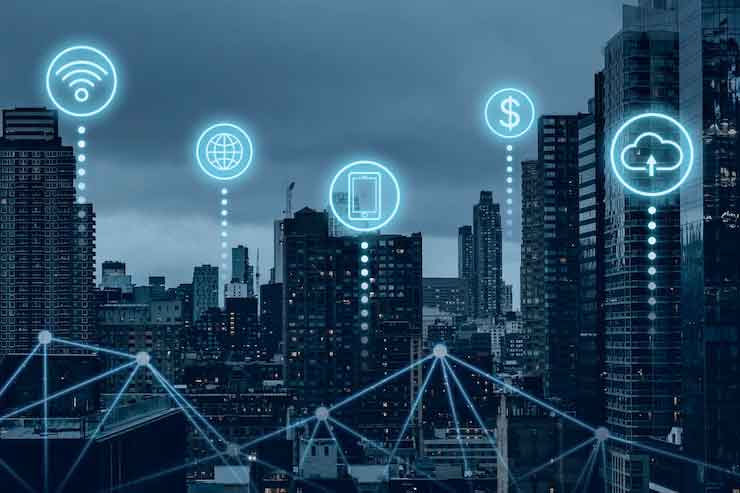 Web3: With the rapid shift to the virtual world, the latest generation of the World Wide Web will increase the importance of digital assets. By 2030 web3 is expected to boost direct online expenditures at a compound annual growth rate of 28%, from $1.4 trillion today to $12.5 trillion per year.
Multi-Omics: Extensive research for the understanding of the Covid-19 pandemic has shown the significance of omics-based studies. The Global Omics-Based Clinical Trials Market is expected to grow at a compound annual growth rate of 7.4%during the forecast period (2022 to 2030). While the global single-cell multi-omics market is exhibiting at a compound annual growth rate of 17.30%, from $2.85 Billion in 2021 to $7.73 Billion by 2027.
Autonomous Ride-Hail: The Autonomous Ride-Hail market is divided into e-hailing, car sharing, car rental, and station-based mobility. With the rise in smartphone use, the demand for e-hailing services is also rising. The global Ride-Hailing Service Market is estimated to grow at a CAGR of 10.6%, from $48,922.78 million in 2021 to $98,745.11 million by 2028.
Innovative ideas are shaping the reality of today's world. Modern technologies are replacing traditional systems, expanding their equity market capitalization. This dynamic shift creates multiple investment opportunities for investors to benefit from the market change.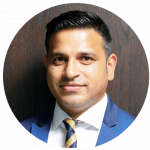 Asfar is an Independent Financial Advisor and Associate Partner with Continental Group based in Dubai, UAE with over 12 years of experience in the region. His clientele includes high networth individuals, corporations, C suite executives, business owners, and entrepreneurs in the region.
Although with proper planning and consistent effort, you can save, invest and distribute your own finances. It is always good to get some professional advice. If you need help in planning your finances in the short, medium, or long term, I can help you do so. You can write to me with your questions and comments to asfar@profinancial.solutions
Take the first step to a better financial life today. Fill out the form to request a call back if you are in Dubai or anywhere in UAE, GCC.