UAE To Emerge As A Global Digital Finance Hub
Do you know that Digital Finance is unleashing a major turmoil in the financial sector? It brings greater financial inclusion, expansion of financial services to non-financial sectors, and escalating essential services to individuals. With different countries making significant headway in this direction, the UAE is rapidly establishing itself as the global digital finance hub.
But the question is how UAE is becoming a digital finance hub?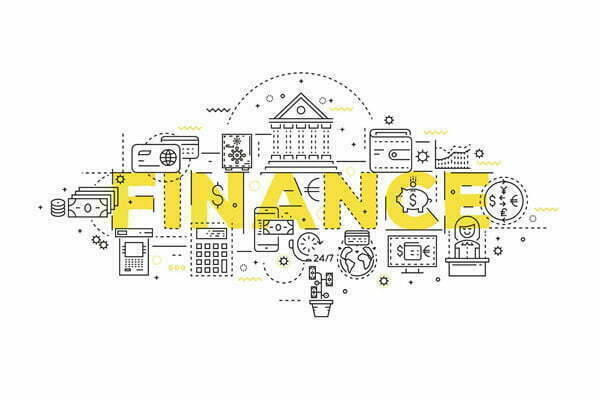 If you want to get well-desired results, you need to strategize appropriately. Similarly, UAE is also leveraging digitalization strategies in both public and private sectors. This strategic plan contributes to creating real opportunities for foreign direct investment. You will be surprised to know that UAE seems to stand out when devising effective strategies.
UAE Strategy for the Fourth Industrial Revolution
During the UAE Government's Annual Meetings in September 2017, the UAE Government unveiled the UAE Strategy for the Fourth Industrial Revolution. By advancing innovation and future technologies, this strategy seeks to enhance the position of the UAE globally. It also acknowledges the country's contribution to expanding the digital economy of UAE.
Let's delve deep into how UAE has been developing its edge over the years:
A Significant Player In The Digital Finance Hub
The UAE has a distinct competitive edge in digital finance due to blockchain-based financial transactions and establishing regulatory frameworks for digital assets in both onshore and offshore jurisdictions
Metaverse does not yet have an industry-wide definition as it has become the focal point of digital transformation for economies and businesses.
The UAE is poised to become a leader in Metaverse finance as businesses prepare for the Metaverse, the next generation of the internet (Web3), which integrates virtual reality, virtual money, and virtual transactions (MetaFi).
With the digitization of existing services, several digital-only services, and blockchain-based transactions, the UAE's banking sector has seen a fast digital transformation.
According to Citibank's Digital Money Index, the UAE stands in the fifth position across the globe. The UAE also stands ahead of Qatar, Bahrain, and Kuwait.
Due to new licensing regimes and an infusion of Web3 talent during COVID-19, Dubai/UAE has emerged as a Defi/Web3 hub in the last 12-18 months.
With its Emirates Blockchain Strategy 2021, UAE has used blockchain technology so that half of all government transactions can be moved to the blockchain platform.
The United Arab Emirates also established the Global Blockchain Council to investigate, discuss, and organize transactions using blockchain technology. The Council will improve efficiency and dependability in the financial and non-financial sectors by facilitating interactions.
The UAE believes that fostering computational thinking will aid in the development of progressive mindsets, which will promote critical thinking. It also considers that ICT companies should help young people improve their digital literacy and other skills. This can be accomplished by developing advanced infrastructure to facilitate digital transformation.
The UAE also feels that young people can play a more prominent role in developing a digital economy because they quickly absorb new technology. The UAE is ranked top in the world in terms of information and communication technologies (ICT) utilization, government efficiency, and mobile network coverage as a proportion of the population.
The UAE is pleased to have a smartphone utilization rate of 100%. One way citizens can contribute to a digital transition is by enhancing the role and talents of youth.
Let's Show You Some Interesting Facts To Help You Understand UAE's Growth Trajectory
The government has come up with a Digital Economy Strategy. Its goal is to increase this sector's contribution to 20% in ten years. This seems to be like doubling the current target of roughly 10%.
UAE also aspires to increase the digital economy's contribution to GDP from 9.7% to 19.4% within the next ten years.
The UAE was named the leading Arab and regional e-commerce center by the World Economic Forum in 2017.
The UAE's digital economy accounts for 4.3 percent of GDP, with projections that this figure will rise dramatically in the future years. More than once a week, 40% of the UAE's population uses government digital services.
Now that you know about the potential breakthrough that UAE has achieved, it's time to take a clear look at UAE's economic plan. It reveals significant development.
UAE Economic Plan
Over the last year, the Gulf state has taken a number of steps to steer foreign investment. It aims to help the economy recover from the consequences of the COVID-19 outbreak.
The UAE and the Emirates Development Bank would invest 5 billion dirhams in industrial technologies and technology-intensive sectors, among other projects.
Two new visa categories are created to attract and keep immigrants with desirable abilities: one for freelancers and one for entrepreneurs and skilled workers.
The new "green visa" for talented employees will allow more flexibility in sponsoring family members and more time to pursue other employment after one job ends.
Now let's focus on Dubai, one of the seven emirates of UAE. Dubai has made rapid progress by harnessing digital innovation
Dubai: Emerging as the Digital Finance Hub
Through the Smart Dubai 2021 strategy, Dubai has steered financial savings and delivered contentment to its citizens. As a regional hub, Dubai has experienced extraordinary economic expansion. Because of its strong innovation culture and entrepreneurial spirit, it has vital economic sectors and is globally well-integrated as commerce, tourism, and finance center.
The Dubai Blockchain Strategy aims to make Dubai the digital finance hub. It wants to be the first metropolis to be powered by Blockchain. Government efficiency, industry creation, and global leadership will make the trendsetter of this strategy.
UAE's economic plan and position in the digital economy is expected to strengthen further. E-Commerce developments, improvements to the information technology infrastructure, the increased spread of Internet services, the use of smartphones, the expansion of electronic payment systems, and significant government support for digital transformation are likely to scale up with enormous intensity. Hope this information gives you the inside scoop on anything you should know about UAE as an emerging player in the global digital finance hub.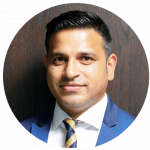 Asfar is an Independent Financial Advisor and Associate Partner with Continental Group based in Dubai, UAE with over 12 years of experience in the region. His clientele includes high networth individuals, corporations, C suite executives, business owners, and entrepreneurs in the region.
Although with proper planning and consistent effort, you can save, invest and distribute your own finances. It is always good to get some professional advice. If you need help in planning your finances in the short, medium, or long term, I can help you do so. You can write to me with your questions and comments to asfar@profinancial.solutions
Take the first step to a better financial life today. Fill out the form to request a call back if you are in Dubai or anywhere in UAE, GCC.