While the world is whirling under the coronavirus pandemic, our health, family, friends, jobs and financial well-being has been thrown into jeopardy. No one is aware as to when this pandemic will get over.
Stock markets are crashing, shopping malls are empty, workplaces are closing, and people are forced to work with salary cuts. With this prevailing uncertainty, times like these, most of us are discovering just how financially secure we are. Therefore, amid all these concerns, people must take good care of their finances and financial wellness UAE.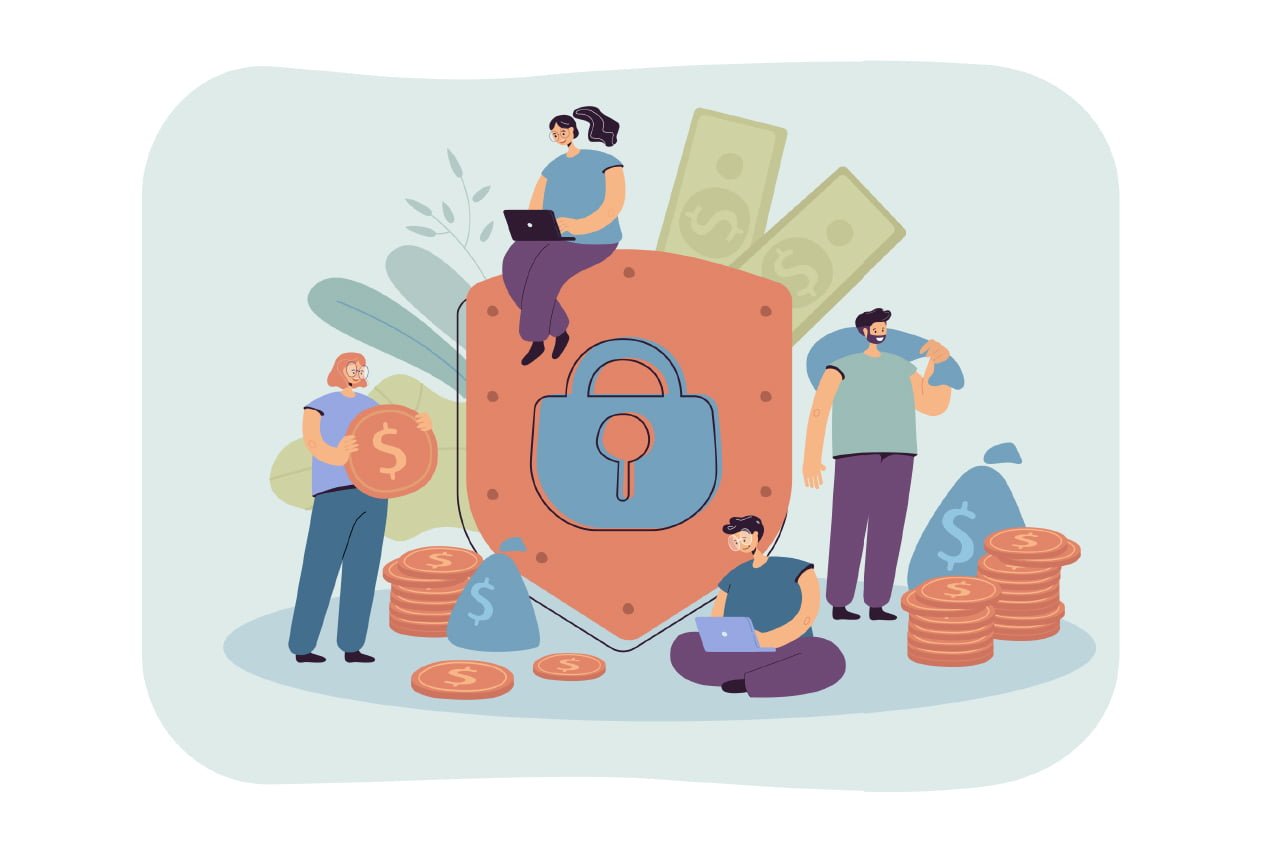 Here are seven positive things for your financial well-being that can help you survive whatever the next few weeks or months throw at us, and beyond.
1. Strengthen Your Cash Safety Net
After a decade of near-zero interest rates, cash is no longer King, but this does not mean that you should shun it. In fact, having enough cash in your bank account is a good idea. Around 3-6 months of emergency funds at all times will not only give you financial security UAE, but will also take care of emergencies, since no one knows what the next year may bring.
At difficult times like these, cash comes into its own. Keeping it for essentials like food, medication, shelter and other basic living expenses can prove very helpful. It will also protect you against emergencies such as losing your job or falling ill, or possibly both. So, these rainy-day funds should be held on instant access. If you already have an emergency pot of cash, well done, but if you don't, start filling it now to have financial freedom.
2. Look for Good Investment Opportunities
So, now that you are holding cash or beginning to do so, the next step to achieve financial wellness UAE is to take advantage of the recent stock market falls and invest money at bargain prices. Before you do that take a hard look at your portfolio and do not obsess about the pain of the market volatility. Instead, review your plan and ensure that it will weather the storm.
If you can, now is a fantastic opportunity to invest. But be aware that they could have further to fall, which means you should only invest money you do not expect to need for at least five years or may be longer. The best approach is to drip feed money in, take benefit of any dips, rather than throwing in a single large sum. This may leave you vulnerable to the next sell-off. So, invest small sums wisely.
3. Pay Your Debts Off
Since many banks slashed the interest rates during the pandemic, the variable-rate mortgages got cheaper. This clearly shows that homeowners can reap good benefits, unless they have locked the money in a fixed-rate. For instance, the Central Bank of the UAE slashed the interest rates on its certificate of deposits by 50 basis points. However, this will make a little difference to the interest rates you pay on your credit cards or overdrafts, that can be as high as 30% – 40%, but can be of some help while repaying mortgages.
Similarly, the regulator had rolled out a Dh100 billion stimulus package and ordered lenders in the UAE to use the funding to grant temporary relief to retail customers for a period of up to 6 months. This step was taken to mitigate the risk to the finances of the customers, in case they lose their jobs or have to face salary cuts.
Think of a situation, if you lose your job, it will make it harder to keep up with repaying your mortgage, credit cards and any other debts. This is the reason during a recession or financial crisis, the people who fear the most are those who have excessive debt. Therefore, people with debts must start by paying off liabilities that charge the highest interest first, like your credit card. Once that is cleared, move onto the next most expensive, and then the next, while making minimum monthly payments on any other types of credits you have.
By paying the debt down, your monthly obligations will also fall, thus allowing you to put a bigger chunk of your income towards savings and achieve financial security UAE that can pay you off during tough times.
4. Balance Your Portfolio
The stock market crash hammered almost everyone's retirement portfolios, as it wiped an estimated Dh62.4tn ($17 trillion) off share prices. But you should stay calm and avoid selling your stocks. It may be a little hard for investors to control emotions in these circumstances, but looking back at similar cases, markets have always recovered. In 2013, after the Middle Eastern respiratory syndrome (Mers) outbreak, the markets rose 17.96% a year later. However, the Covid-19 outbreak is a little more serious, but hopefully this pattern should still apply.
This will help you to balance your portfolio, which would include a global spread of shares, as well as assets that perform differently in times like these, such as cash, bonds, property and safe haven gold. It would also minimise your losses, as compared to holding only equities, thus reducing the need to panic and giving you financial security UAE.
5. Have an Insurance Cover
Situations like COVID-19 can happen anytime. Therefore, it is advisable to have proper health and term insurance cover. You must check your health coverage benefits and know how much it will cost you during any critical illness. If required, you can even increase the premium amount by taking more coverage. This will aid you during a health emergency and will also protect your family.
6. Have Systematic Investment Plans (SIPs)
During pandemic, it is equally important to keep your SIPs. Never do a panic withdrawal, because you never know what is in store for you in future. To keep yourself financially strong, it is advisable to keep saving the money by continuing SIPs and long-term investments. Seeing the volatility in the markets, you must not panic and redeem all your investments. Because SIPs can help you in creating bigger corpus when the markets rebound.
7. Assess Your Vulnerabilities
No one knows what is going to happen next in this pandemic situation, whether you will have your job or have a salary cut. So, improving your job skills and technical knowledge is even more important now, and you should work on them using online learning platforms.
You can create your personal development plan and ensure you have a cycle of continuous improvement. This will reduce the risk of being made redundant and your improved skills will add more value to your existing employer. And in case your company struggles, you are likely to find something better, faster.
These 7 essentially positive things are sure to give you financial security UAE and assure your financial well-being.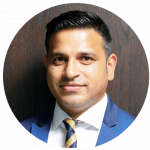 Asfar is an Independent Financial Advisor and Associate Partner with Continental Group based in Dubai, UAE with over 12 years of experience in the region. His clientele includes high networth individuals, corporations, C suite executives, business owners, and entrepreneurs in the region.
Although with proper planning and consistent effort, you can save, invest and distribute your own finances. It is always good to get some professional advice. If you need help in planning your finances in the short, medium, or long term, I can help you do so. You can write to me with your questions and comments to asfar@profinancial.solutions
Take the first step to a better financial life today. Fill out the form to request a call back if you are in Dubai or anywhere in UAE, GCC.