When we come to pursue our dream careers in another country and live as an expat, all we want is to go home rich. But most of the UAE expats are still looking for a viable plan to save money after years of working here. You just cannot escape the increasing cost of living and growing financial responsibilities as years pass. And there goes 'savings' to the bottom of your list of priorities every month.
Saving for your financial freedom in the future feels like moving a mountain to most of us. But the truth is you can always build a considerable amount for your retirement nest, even if you are earning a modest salary.
There are two most effective tricks to make this possible, first is to start saving as soon as possible, and the second is to invest your savings in multi-asset investments.
Now, let's try to make this believable by crunching down some simple numbers. Let's say you are an average expat earning AED 15,000 a month. And just as other's you are spending a considerable part of your salary in paying the rent and other expenses. Hence, you can start with a small, but the returns can be significant. If you can discipline yourself and contribute to your savings regularly, even a small savings of up to AED 500 (US$ 200) can amass up to US$13,900 with a standard savings plan that usually offers 7% returns on your investment.
What you could make if you just save AED 500 a month
What to consider when planning your finances
Now that you know how easy it is to save for the future let's look at how to do it effectively. For a start, you have to look at your savings plan in the long term but divide it into three – short term, medium-term, and long term plans. There are specific funds and plans you should focus on for each of these to gift yourself the financial freedom you desire when you eventually retire. For example – in the short term you should have an emergency saving and health insurance so that you do not incur debt in case of an emergency, at the same time, you need to save for your financial freedom, for when you retire.
The must-haves of short term financial plan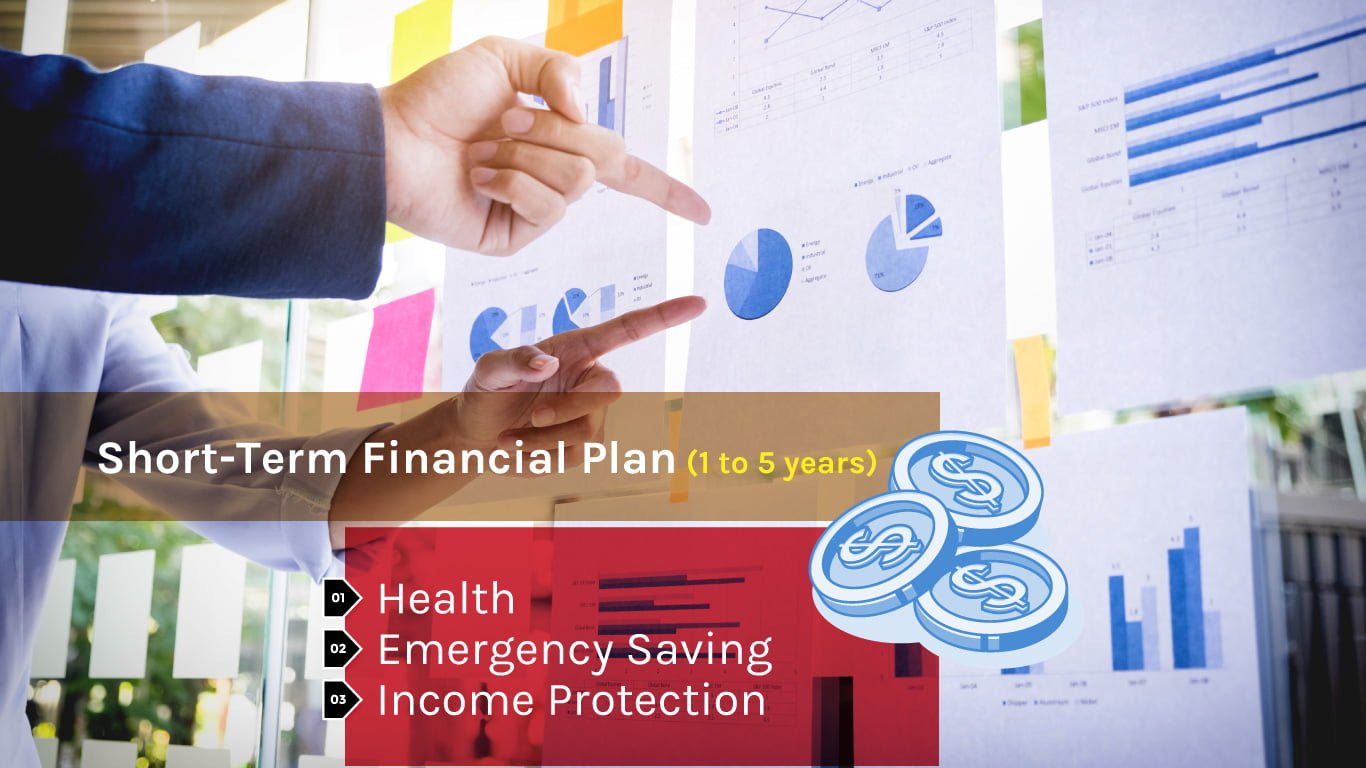 Take your short term financial plan as the money you would have access to immediately. There are three essential things a short term financial plan should focus on Personal Protection, Emergency Saving, and Income Protection.
Personal Protection:

Protect yourself from any unwanted debts by saving for your family members and assets. You can insure your assets, get health insurance for you and your family members, set aside a percentage of your salary as emergency savings.

Emergency Saving:

Just as any other professional you are mostly living on a salary-to-salary budget, but what if your car breaks down or you have some unexpected expense? That is why you need an emergency saving. Ideally, one should have an emergency saving equal to 3 to 6 months of his/her salary. 

Income Protection:

What happens when you can't work anymore or lose your job? This is why you need to invest your savings to make use of compounding income. Make sure the salary is not your sole income.
Duration: 1 to 5 years
Mastering the medium-term financial plan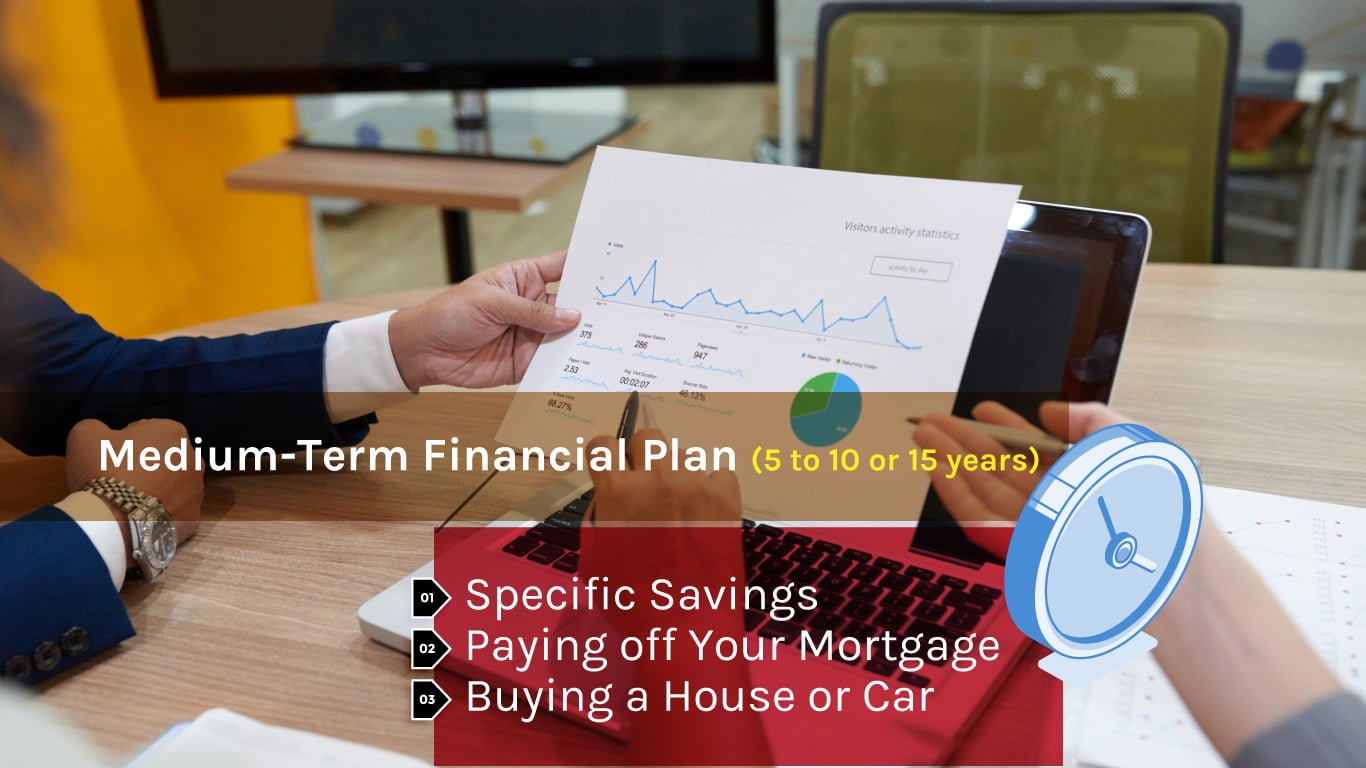 Your medium-term financial plans should serve essential life goals and allow you to achieve financial milestones while keeping you financially stable. Plan specific savings for this, it can be starting education savings for your children, buying a house or car. Or a plan for paying off your mortgage etc.
Duration: 5 to 10 or 15 years
A lasting long-term financial plan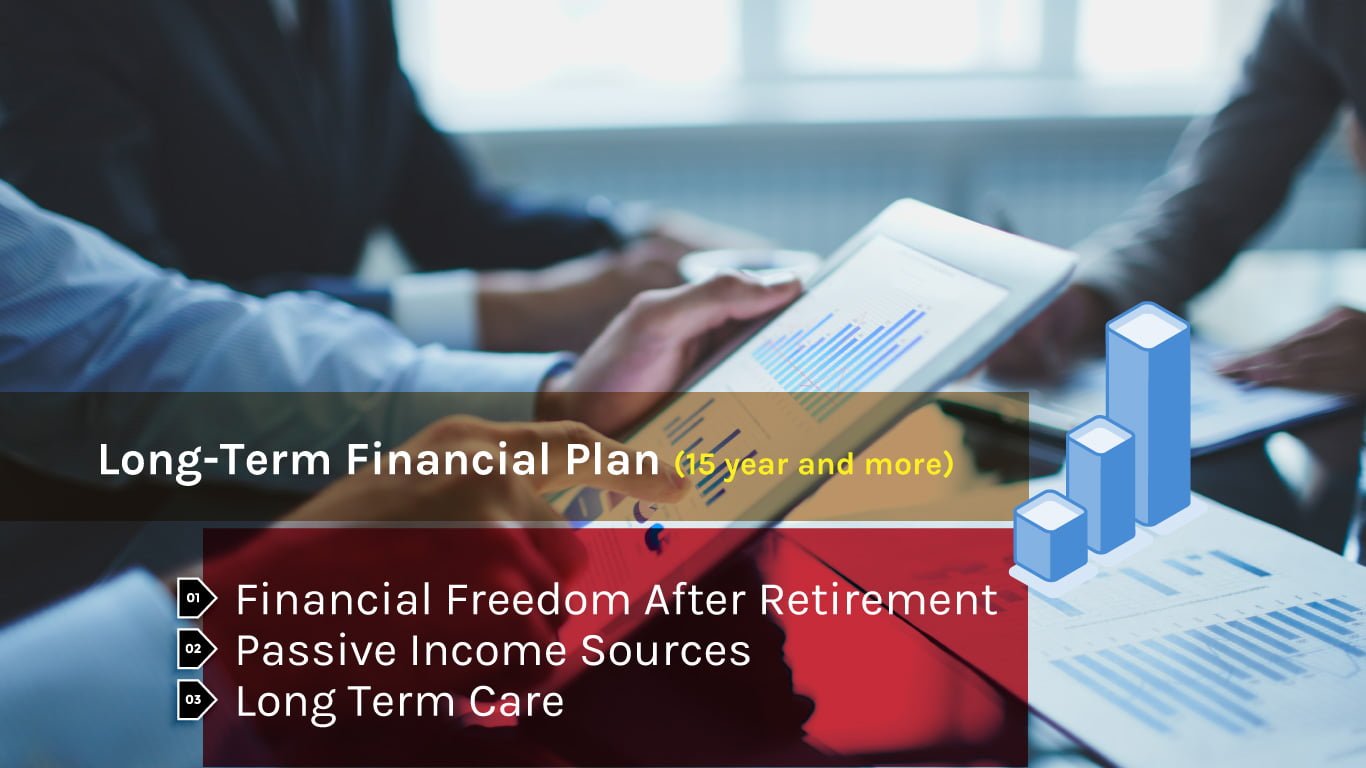 A majority of expats spend their good years earning a fortune and spending the same without giving much thought towards retirement. We live in the false belief that the end of service benefits and the minimal pension (if you have one) will be enough. But it is never enough, your financial freedom after retirement is as important as your survival today. 
Your long term financial plan should include diversified investments and insurance plans, as well as build passive income sources for years to come. One of the most important parts of planning long term finance is having clear Long term care. Life is very unpredictable and old age makes you more vulnerable, you might require permanent care, take into consideration long term care as a part of estate planning.
Duration: 15 years and more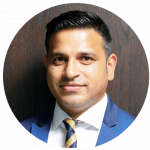 Asfar is an Independent Financial Advisor and Associate Partner with Continental Group based in Dubai, UAE with over 12 years of experience in the region. His clientele includes high networth individuals, corporations, C suite executives, business owners, and entrepreneurs in the region.
Although with proper planning and consistent effort, you can save, invest and distribute your own finances. It is always good to get some professional advice. If you need help in planning your finances in the short, medium, or long term, I can help you do so. You can write to me with your questions and comments to asfar@profinancial.solutions
Take the first step to a better financial life today. Fill out the form to request a call back if you are in Dubai or anywhere in UAE, GCC.