Financial planning is not all so easy for expats, each of them has its own needs and challenges. Even though your profile is not similar to another person's, you can still learn a lot from someone else's experiences.
More seasoned investors can give you good insights into financial planning in Dubai, UAE from their experiences and tell you how to benefit from the financial advice you receive. Dr Ajay Shukla shares his experience and must-have qualities for financial advisors here in the UAE.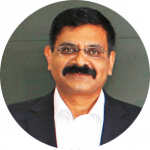 Dr Ajay Shukla is Co-founder and Chief Strategy Officer at Higher Education UAE, an online platform connecting universities across the world and students in the region. He has been a long-time investor in various wealth portfolios in India and UAE.
Financial Planning in Dubai, UAE for Expats
As a busy professional, you usually don't have enough time to act immediately or change your investment portfolio with the market dynamics. Taking professional financial advice has eased the burden, I don't have to watch the market always.
I felt the need for the professional advisor in India, as I was looking to invest the wealth I was creating. Kotak Mahindra takes care of my wealth management in India, however, when I moved to Dubai 5-years ago, I thought it would be great to have a professional financial consultant for my investments in Dubai and other international portfolios.
Since the advisor from banks is not practising independently, they might not be very particular about understanding your risk profile, goals and expected expenses at different stages. For eg., the investment options they offer might not mature at a time when you have an expenditure planned. These essential facets were missing from the advice I received initially. And I needed someone independent, who also understands my profile to provide me with unbiased advice.
Financial advisory is not just about receiving charts and reviews about your money matters from your advisor, and they should be knowledgeable about the markets, trustworthy and always keep customer's interest first. I am a long-term investor and do not huddle my stocks ever so often, and needed an advisor who has in mind that he is the custodian of a person's money and not a broker for a service provider.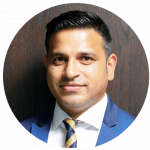 Asfar is an Independent Financial Advisor and Associate Partner with Continental Group based in Dubai, UAE with over 12 years of experience in the region. His clientele includes high networth individuals, corporations, C suite executives, business owners, and entrepreneurs in the region.
Now that you know the dos and don'ts and why you might need professional financial advice, do you want to hire an independent and regulated financial advisor?
I can help you with an all-inclusive wealth management strategy, or solely with any of the specific service, you would require, for example – pension planning, tax planning in Dubai or in your home country, opening an offshore account etc. As well as a range of services including Systematic Investment Plan , Legacy Planning, Child's Education Planning,   Business Protection, Family Protection, and Critical Illness Cover
Let's take the next step towards your financial freedom, fill in you details to book an initial free session now
Take the first step to a better financial life today. Fill out the form to request a call back if you are in Dubai or anywhere in UAE, GCC.