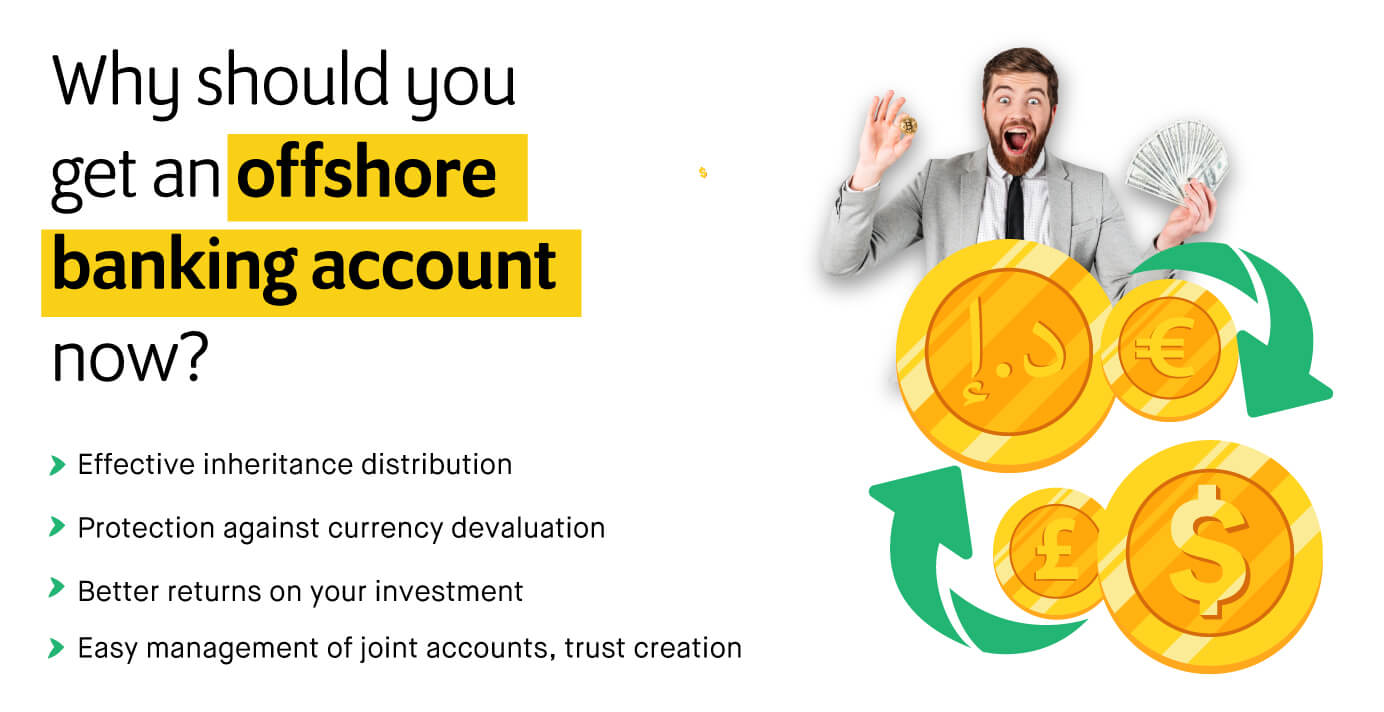 It is a fact that we give more thought to what we are going to order at a restaurant than how we handle our savings. Most of the expats amass their savings in a local bank, not releasing the risks and challenges presented by changing local laws and regional volatility.
Having an offshore banking account is a must for internationally mobile expats living in any country, especially the middle east.
Offshore banking is a practical way for expats to manage their money, regardless of which country they head to, and not just a tax haven for the super-rich. Having an offshore bank account is an efficient solution to control long-term finances. And has a number of benefits including protection from political risk, better returns and freedom to manage beneficiaries according to your discretion.
But let's talk about the benefits it brings to middle eastern investors and high networth individuals.
The most important benefit, or let's say the practical advantage of getting an offshore account for UAE expats is that it eliminates the complexities involved with the Sharia Law procedures in inheritance distribution. Thus, offshore banking provides peace of mind when it comes to inheritance planning and deciding who gets what.
The banks in most of the Arab nations will require a court order to release the funds in case you die, which may take weeks to months, and will leave your families stranded in the legal mumble-jumble.
It is highly advised that you transfer your wealth into a secure offshore bank account in a reputable and regulated jurisdiction. As a UAE expat this could make all the difference when it comes to providing for your family's future. Meanwhile, UAE nationals can create trusts for their children's education or inheritance as well as select beneficiaries as they see fit.
Another great benefit of offshore banking is that it gives you protection against the risk of currency devaluation in the home country. Furthermore, some states even offer 80 to 90% investment protection on selected plans. You can take help from a financial advisor in choosing the right destination and investment plan for your money. Some of the safe havens include the Isle of Man, a UK Crown dependent island and Guernsey and Jersey. While Singapore has been recently touted as the Switzerland of the East.
Utilising offshore banking in highly regulated yet transparent jurisdictions offer protection with a deposit compensation scheme, which protects you from potential currency devaluation and capital accessibility restrictions that might affect your finances in the home country. These offshore banks are more responsible custodians of your hard-earned savings most of the time and never gamble with customer's money.
Better returns on your investment
With the persisting low-return environment in the region, your investments will take much more time to accumulate some meaningful gains. Banking offshore means you can enjoy a significantly higher income than the home country. It also allows you to transact in more universal currencies if you travel very often.
Avoid complexities attached to Sharia Law
The peculiar legal framework for finance around Sharia has its own complications, especially for expats, which is one more reason to open an offshore bank account. Experts advise having an offshore account if you are looking to have a joint account with your spouse or business partner. Because in case of death of either account holders, the other might not even have any right to operate the account unless the court allows.
You can talk to your financial advisor to understand the prerequisites and procedures of opening an offshore account, or you can reach me anytime if you need advice about opening an offshore account. Reach out today.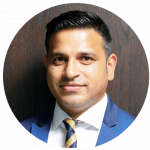 Asfar is an Independent Financial Advisor and Associate Partner with Continental Group based in Dubai, UAE with over 12 years of experience in the region. His clientele includes high networth individuals, corporations, C suite executives, business owners, and entrepreneurs in the region.
Now that you know the advantages of offshore banking and need professional advice in choosing the right destination for your savings, do you want to hire an independent and regulated financial advisor?
I can help you with an all-inclusive wealth management strategy, or solely with any of the specific service, you would require, for example – offshore Banking pension planning, tax planning in Dubai or in your home country. As well as a range of services including Systematic Investment Plan , Legacy Planning, Child's Education Planning,   Business Protection, Family Protection, and Critical Illness Cover
Let's take the next step towards your financial freedom, fill in you details to book an initial free session now
Take the first step to a better financial life today. Fill out the form to request a call back if you are in Dubai or anywhere in UAE, GCC.