Planning for your child's dream career before them
As a parent, providing our children with the best possible education is always our most important goals, at the same time it is one of our biggest financial liability. Isn't it?
Do you know? The cost of your child's education in the future is likely to be much more than, prevailing educational fee today. In fact, UAE is one of the top 5 expensive private school destinations across the world, which is all the more reason to look for education saving schemes in the UAE.
You might have already noticed that your child's school fee is causing a big dent in your earning, data suggests that sending children to school in Dubai costs parents more than AED 60,000 per year. While the average university fee is much higher than this. Remember,  if you want to send your child overseas for higher studies, the tuition fee is just a portion of total expenses.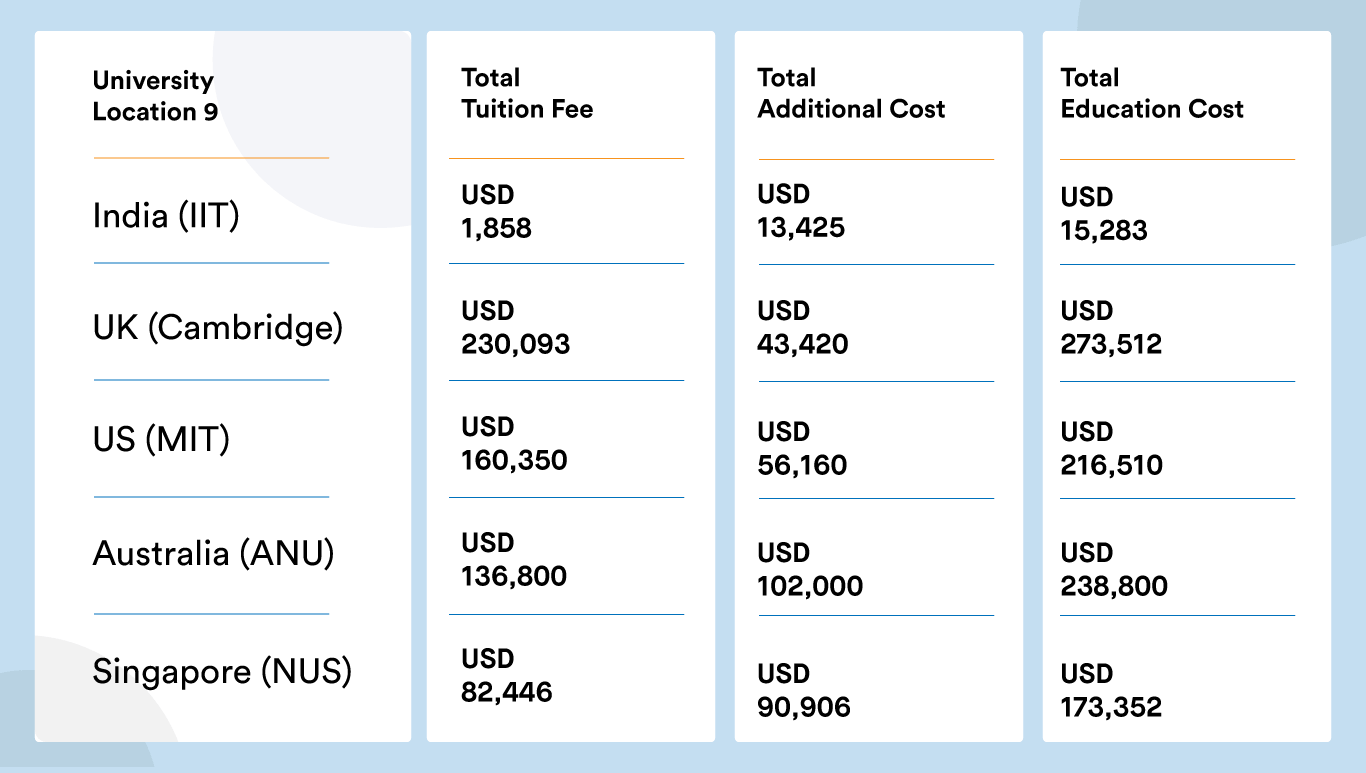 In spite of this, as a parent, I am sure you want your child to go to the best universities and have better opportunities in life.
How to start with an Education Savings Plan in UAE
If you are wondering how to start and when to start investing in your child's education savings, then the answer is now!
Yes, it is imperative that you start as early as possible. Even small amounts invested each month will be sufficient to pay for a decent college education in the future. You can start by saving as low as AED 500 a month. Depending on the premium amount, maturity period and the child's (beneficiary) age, your investments will grow between 4 – 7 per cent per annum.
While planning to save for your child's education saving in the UAE go for a top-down approach, understand the bigger picture. First, you should know your life's vision, retirement plans and other financial goals. Then allocate an appropriate amount to each of these goals and before choosing a suitable education plan for your child.
Types of Education Savings Plans for School and College
Single Premium
If you have a lump sum to invest or you have a saving that is sitting in your bank idly, it can be invested in a single premium education fund. In the long term, it would create a substantial portion of your child's university fees.
Regular Education Savings Plan
You can choose from a range of education plans in the UAE or your home country, most of the regular plans have a fixed premium paid monthly/quarterly/half-yearly or yearly according to your discretion. Allocating a set amount each month, and managing your money well to pay the premiums, won't hurt your finances.
The returns on these investments differ based on the policy you have chosen. A guaranteed return policy would assure 4 to 4.5 per cent returns upon maturity, and there is no risk. While a non-guaranteed plan will get you higher returns of 5 to 8 per cent, however, it responds to market fluctuations, and the payout might be higher or lower depending on the funds you have chosen to invest.
A professional financial advisor can guide you on the nitty-gritty details of these plans, the better they can help you choose the right plan for your child according to your income and your child's age.
Things to consider while choosing an education plan in the Middle East
Your child's higher education does not have to be another liability for you.
Most expats in the Middle East totally ignore the fact that there is a need to save for higher education and focus on schooling. And take loans from banks to send their children to college, adding to their debt for the future.
Meanwhile, there are even more people realising that they need to save for an education plan when their children enter teenage. They end up buying education saving schemes unprepared and for longer periods than they require, totally ignoring the long-term impact of their decisions on their finances.
Benefits of investing early in an education savings plan for kids
You should also know that the early you start, the lesser the premium, which is the best and easiest way to be able to afford to pay for your children's higher education.
Most of the education savings plans come with a life cover that ensures that your children will complete their education, even if you are not able to be there to support them.
The most important benefit of securing your child's education early on is the peace of mind – you won't be able to control where their dreams take them, but you can be assured that you have given them the security and confidence to achieve them.
Need expert guidance in fixing your kid's international education investment plan?
I am an experienced education savings plan adviser in Dubai, UAE with over a decade of experience serving clients in the Middle East. Get in touch for a Free Consultation if you are looking for an ideal savings plan for your young ones.
Frequently Asked Qestions(FAQ)
What are the other benefits of child education savings plan?
Most of the education savings plans come with a life cover that ensures that your children will complete their education, even if you are not able to be there.
How to save for a child's education in Dubai?
Start as early as possible. Even small amounts invested each month will be sufficient to pay a decent college education in the future.
How much and how long should I save for my child's higher education?
You can start as low as AED 500. Always choose a plan with 10- 15 years maturity. Because on an average your tenure here is around 6-7 years if you choose a plan with 15 years premium payment, you might not be able to pay up.
Whether the company can directly pay to the educational institute?
How shariah-based education plan is different?
Shariah-compliant education plan invests in funds consistent with Islamic beliefs while providing the same returns as the regular education savings plan.
How much and which currency you want to save?
How much and how long you pay depends on your child's age, plan you choose, and tenure. It is advisable to choose a USD account as it makes international fee payments convenient.
Can I reinstate my child's education plan after failing to pay?
Most education plans have a grace period before the policy lapses, in case you fail to pay the premiums. Most of them can be reinstated 6 – 1 2months.
Can you have more than one child as beneficiaries?
You can combine the premiums and buy policies with multiple children as beneficiaries.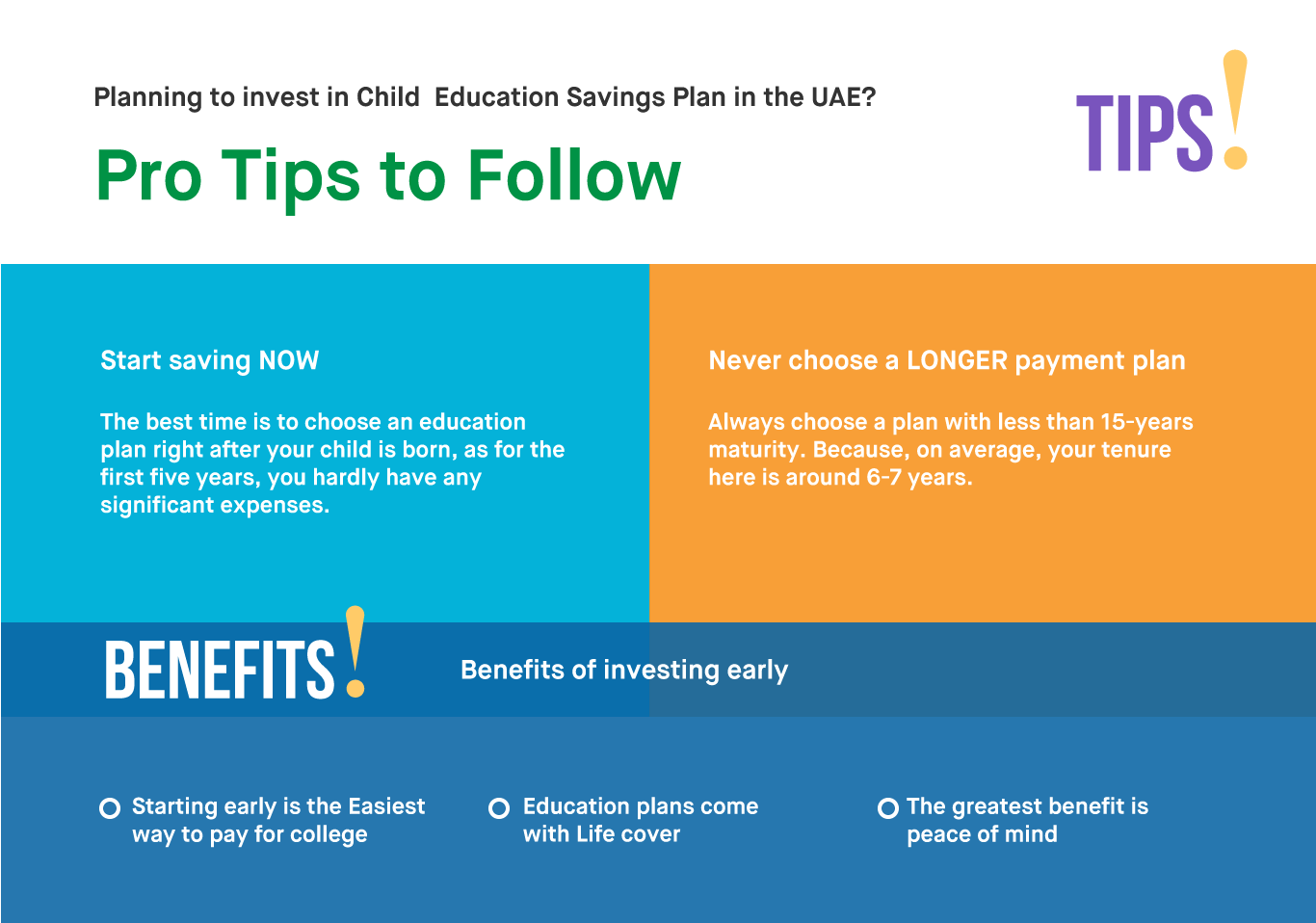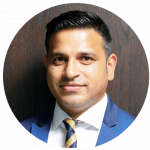 Asfar is an Independent Financial Advisor and Associate Partner with Continental Group based in Dubai, UAE with over 12 years of experience in the region. His clientele includes high networth individuals, corporations, C suite executives, business owners, and entrepreneurs in the region.
Now that you know the dos and don'ts and why you might need professional financial advice, do you want to hire an independent and regulated financial advisor?
I can help you with an all-inclusive wealth management strategy, or solely with any of the specific service, you would require, for example – pension planning, tax planning in Dubai or in your home country, opening an offshore account etc. As well as a range of services including Systematic Investment Plan , Legacy Planning, Child's Education Planning,   Business Protection, Family Protection, and Critical Illness Cover
Let's take the next step towards your financial freedom, fill in you details to book an initial free session now
Take the first step to a better financial life today. Fill out the form to request a call back if you are in Dubai or anywhere in UAE, GCC.